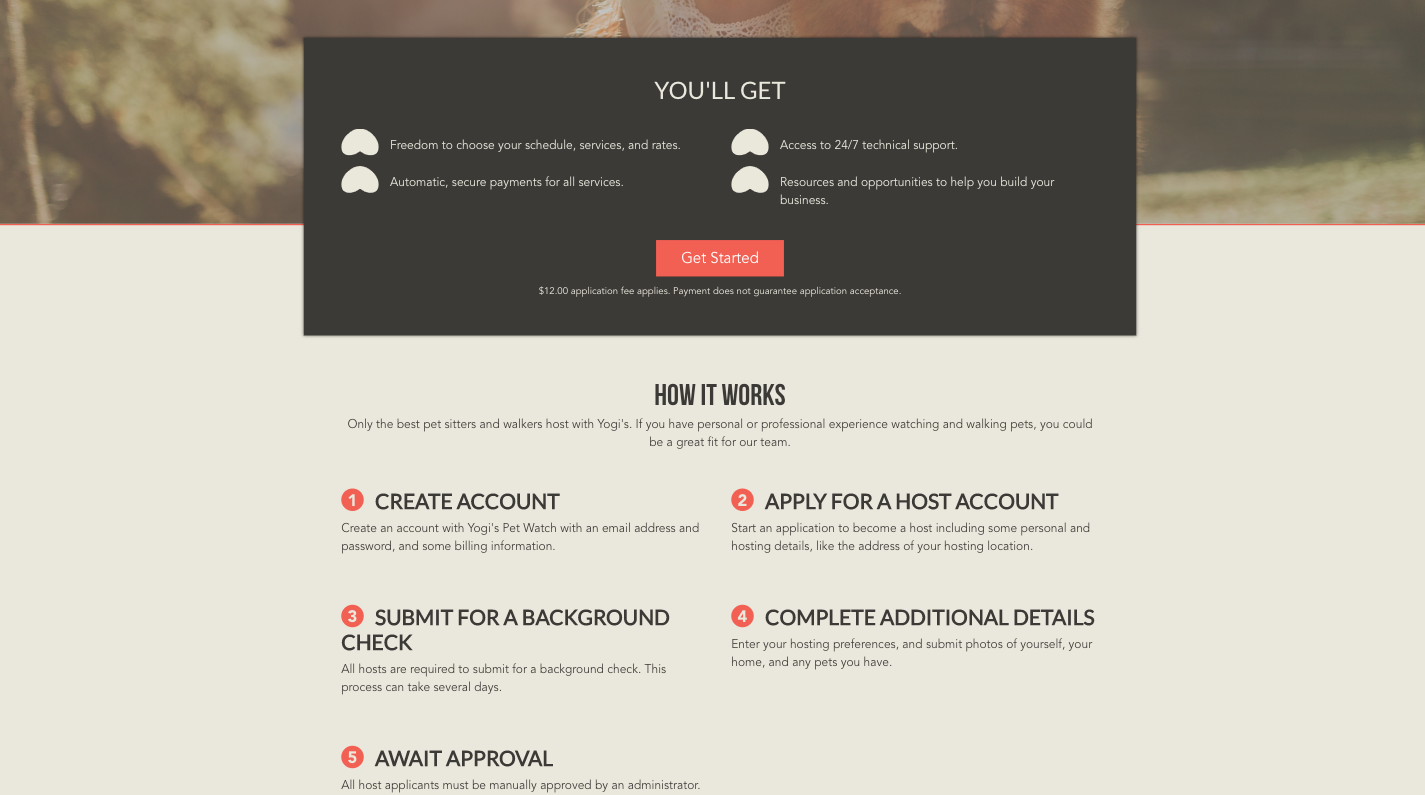 The problem.
The team behind Yogi's Pet Watch wanted a high quality solution that made it easy for users to find pet sitters nearby. It also needed to be robust and user friendly enough to compete with similar services.
Technologies Used
CakePHP
Checkr Background Checks
Mobile Responsive
Stripe Payments Platform
Twilio Programmable SMS
Services Provided
Graphic Design
Logo Design
Software Engineering
Website Design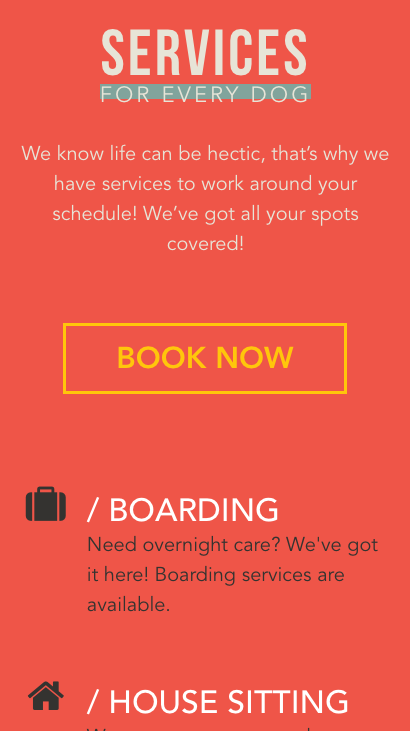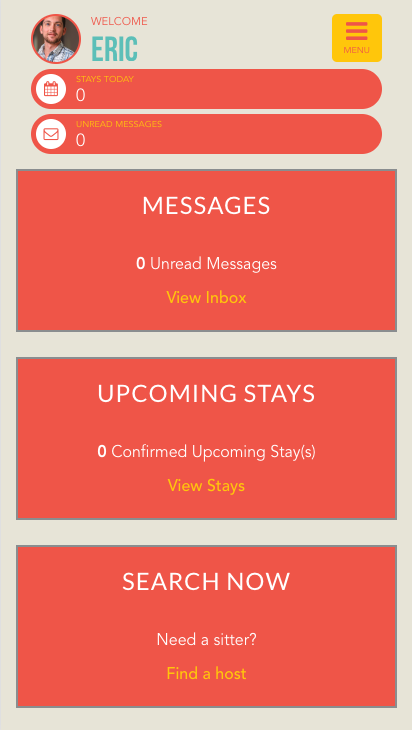 Our solution.
Vantage gave the site a unique, modern design both inside and out, including a new complete brand identity. The service is almost completely autonomous, using automated background checks, payments, bookings, inter-user messaging, and notifications.
Learn more about our process